~MERRY MERRY MY LOVELY DREAMERS~
Welcome to The Art of Dream Alchemy… I invite you to venture into the realm of Essex… for every dream there is the story, with every story there is the image… kisses…
Sacred Shadow Realm Image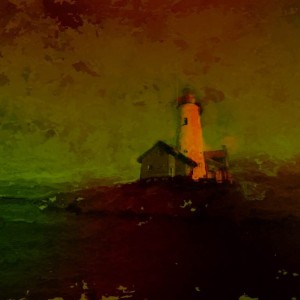 About the Artist
Dennis van de Rijke, aka DigitalHyperGfx is a digital artist that loves to explore the depths of digital painting, illuminating the exquisite nature of his art and magnificent fantasy world. His unconventional style, which exhibits the romantic landscapes and buildings of a city, or stunning expressions of a musician's face, reveals the evocative essence of his unconscious: the archetypes coming to life upon the digital canvas. The observer is enchanted and intoxicated by each painting's arousing and enigmatic image, as well as its dazzling and vibrant colors. While his style is unique, it also replicates and unveils the magic and mystery that exists within the world.
Essex
In the sacred realm of my sleep there is a young lad who stands before me. He is holding my hand and he is smiling. He has crystal blue eyes, and sandy blonde hair. We are in an old city with cobble stone streets. We are standing near a tall black lamppost, and white glazed glass in a bulbous shape covers the light bulb. The sky is gray, foggy. I know I am in Northern Europe. I ask him his name and he answers, "I am Essex and I will protect you." I giggle, and ponder that it is the best name in the world, and I sense he is my best mate. As I awaken to the first morning light, I am still laughing and I yearn to return to him. (Dream Journal, 1977)
Song
Essex Street
Whisper, dear heart, betrothed, I am to you
Longing, sweet heart, beckons me too soon
Fall, I would into the sea, fall, I would for thee
Recount the tolling of the bells, luring me to Essex Street
Rustle, dear heart, promised, I shall our love exhume
Pining, sweet heart, summons me to you
Fall, I would into the sea, fall, I would for thee
Recount the tolling of the bells, enchanting me to Essex Street
(gina rochell, June 2013)
The Art of Dream Alchemy
Integrating the masculine/feminine attributes within the Self/Psyche: Heart
I met Essex in the sacred shadow realm of my sleep one dark misty evening on a cobblestone street in Europe. I knew he was a spirit guide from my ancient past, a nurturing and protective soul who came back to remind me that if ever I was lost on this earthly plain, I could call upon him for guidance. So I did… many times. The young lad with blonde hair, and blue eyes is an archetypal image, and represents the masculine attributes within my psyche: creative, nurturing, consciousness within unconsciousness, ancient knowledge and wisdom; the way I express and communicate creatively with my spirit and the world.
Essex is my anam cara: soul friend/mate, and I spent over thirty years integrating his essence with the feminine aspect of my Psyche/Self, so that my severed sacred soul could heal. Whenever I see him in the sacred shadow realm of my sleep, I know he is returning to make me aware of a buried treasure within my unconscious.
The song, Essex Street was written for a friend who is also a reflection of my masculine qualities. Yet the song ultimately is a eulogy to my spirit, signifying the integration and healing of my wounded spirit and soul. Even though I pined for Essex to return to the material plane, I mostly yearned for the two elements of my psyche: masculine and feminine aspects of my Psyche/Self to be integrated and united as one. This is found in the lyrics of the song, the 'tolling of the bells' and falling 'into the sea.' Whenever I hear the bells, or fall into the sea, I am home within my spirit. Each time I feel as if I am off balance, or that my soul is being severed, I need only 'recount the tolling of the bells' which guides me back to Essex Street; the heart of my spirit. If ever I am lost, I need only stand near the sea and summon my love, the feminine attributes of my psyche, betrothing my love to her; my Self, promising her devotion that I will always be one with her, living from my balanced and whole creative spirit. And if ever we part, the tolling of the bells shall call us forth to return home: spirit.
(gina rochell, June 2014)